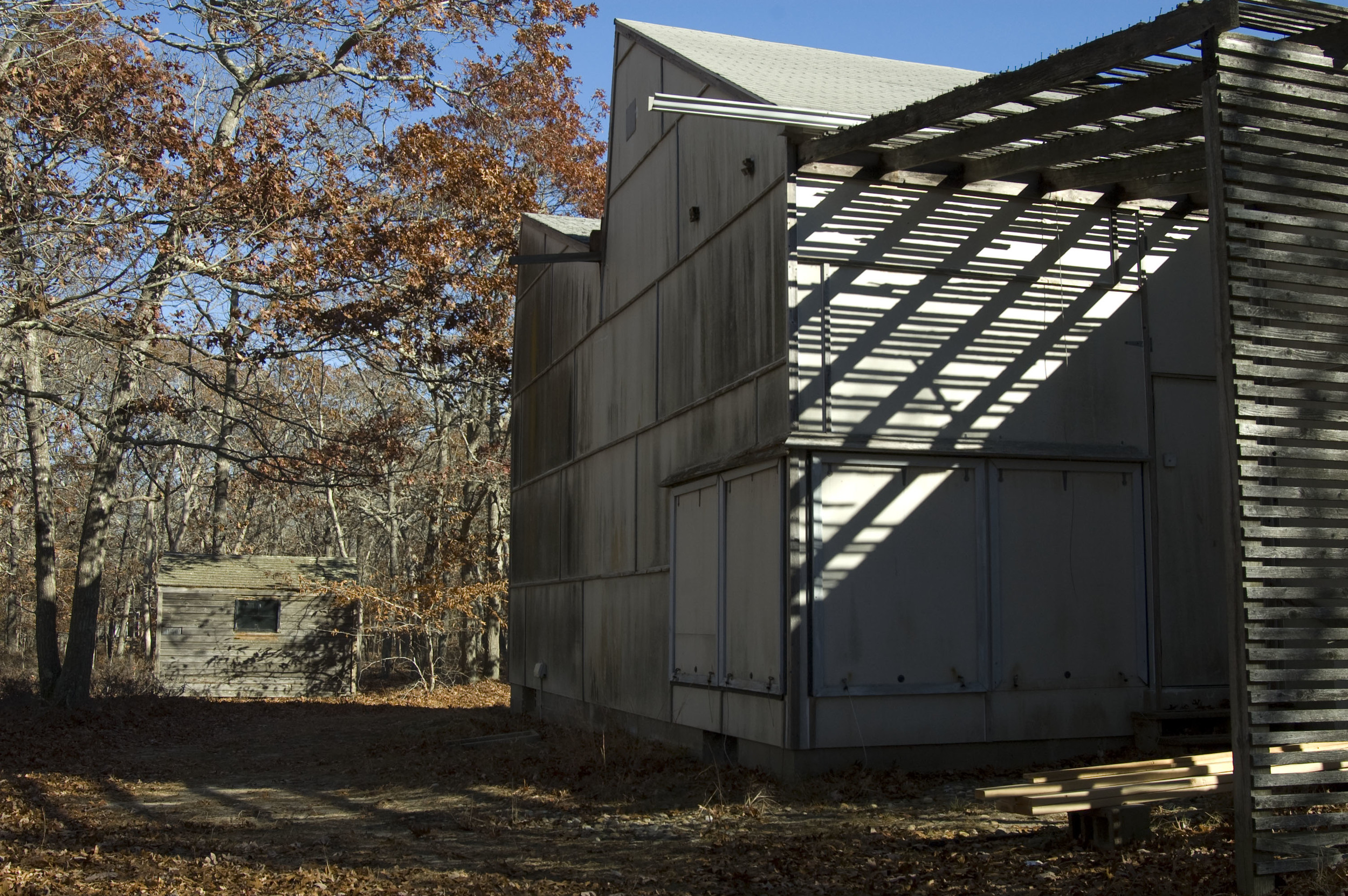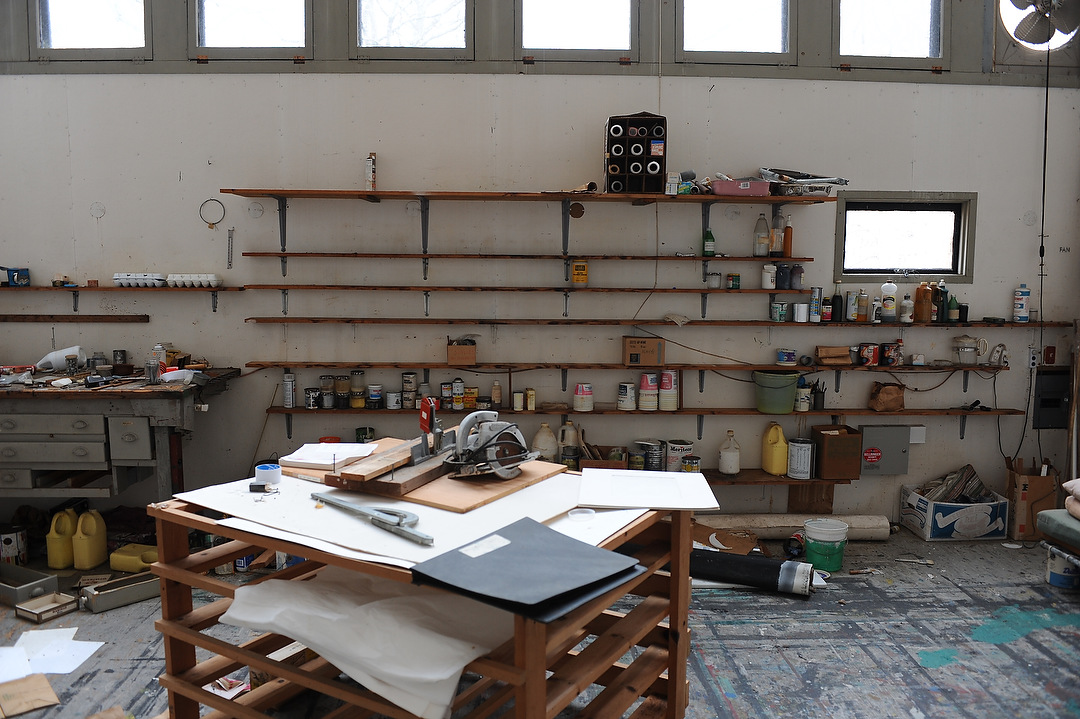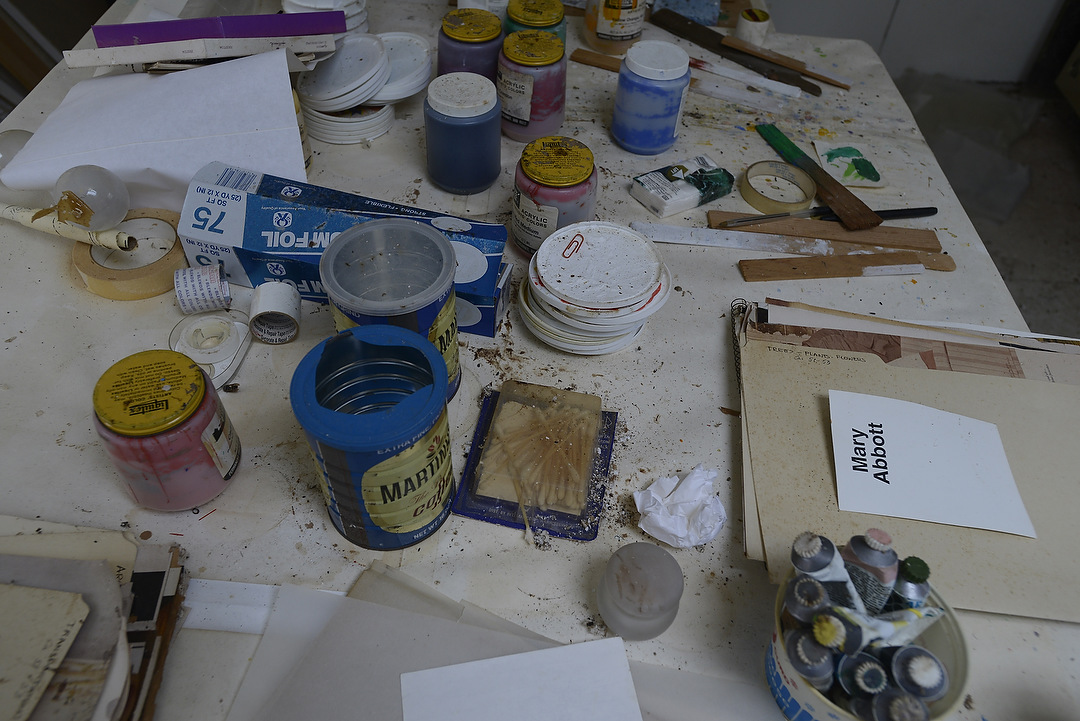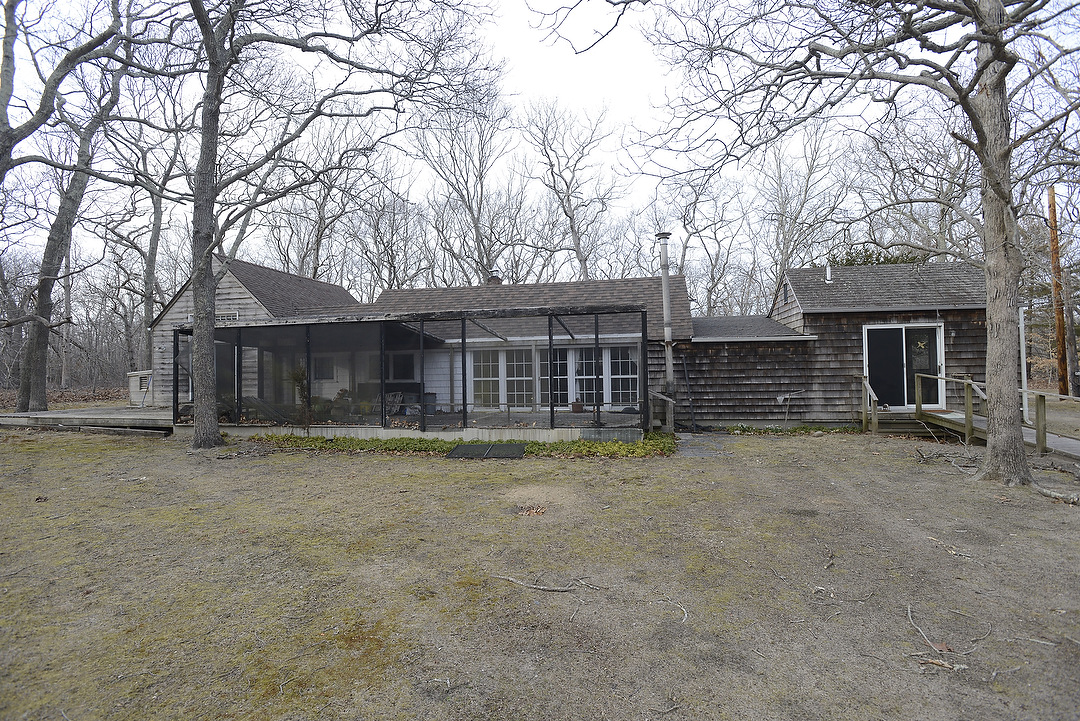 After visiting their friends Jackson Pollock and Lee Krasner in East Hampton in 1948, artists James Brooks and Charlotte Park leased property on Fort Pond Bay in Montauk. Like many artists before and since, they were drawn to the luminous maritime light and unspoiled rural environment, which infused their abstract imagery with vitality.
From a shingled cottage on the bluff, it was a short walk to the rustic building on the shore that served as their studio. Pollock and Krasner were frequent visitors, as were other members of the growing artists' community. Sadly, on August 31, 1954, the property was severely damaged by Hurricane Carol, which destroyed the studio building and some of their paintings as well.
Fortunately the cottage survived. With redevelopment in the area beginning in 1956, a permit was issued in March 1957 for its removal and relocation. Brooks and Park had purchased land on Neck Path in Springs, and they hired Kennelly House Movers, Inc. of Southampton to move the cottage. The building was trucked to a barge operated by Jeffrey Potter's marine contracting firm, East Hampton Dredge and Dock, and floated across Napeague Bay to Springs, then trucked to 128 Neck Path, where it remains.
Two years later, in December 1959, Brooks was issued a building permit for a new purpose-built studio, where he worked until failing health ended his painting career in the late 1980s. A separate, smaller frame building—said to have been the original Wainscott post office—was moved to the site in late 1970 or early 1971 and became Park's studio.
Research by Helen A. Harrison, John Mullen, Jeanne Nielsen, Joseph B. Potter, Stuart Vorpahl, Richard E. Whalen, Marguerite Wolffsohn